Shinehao is the most professional acetate eyewear machinery manufacturer from China. Our technician team have10years more experience in eyewear manufacturing.
Patented automatic temple carving machine is on sale!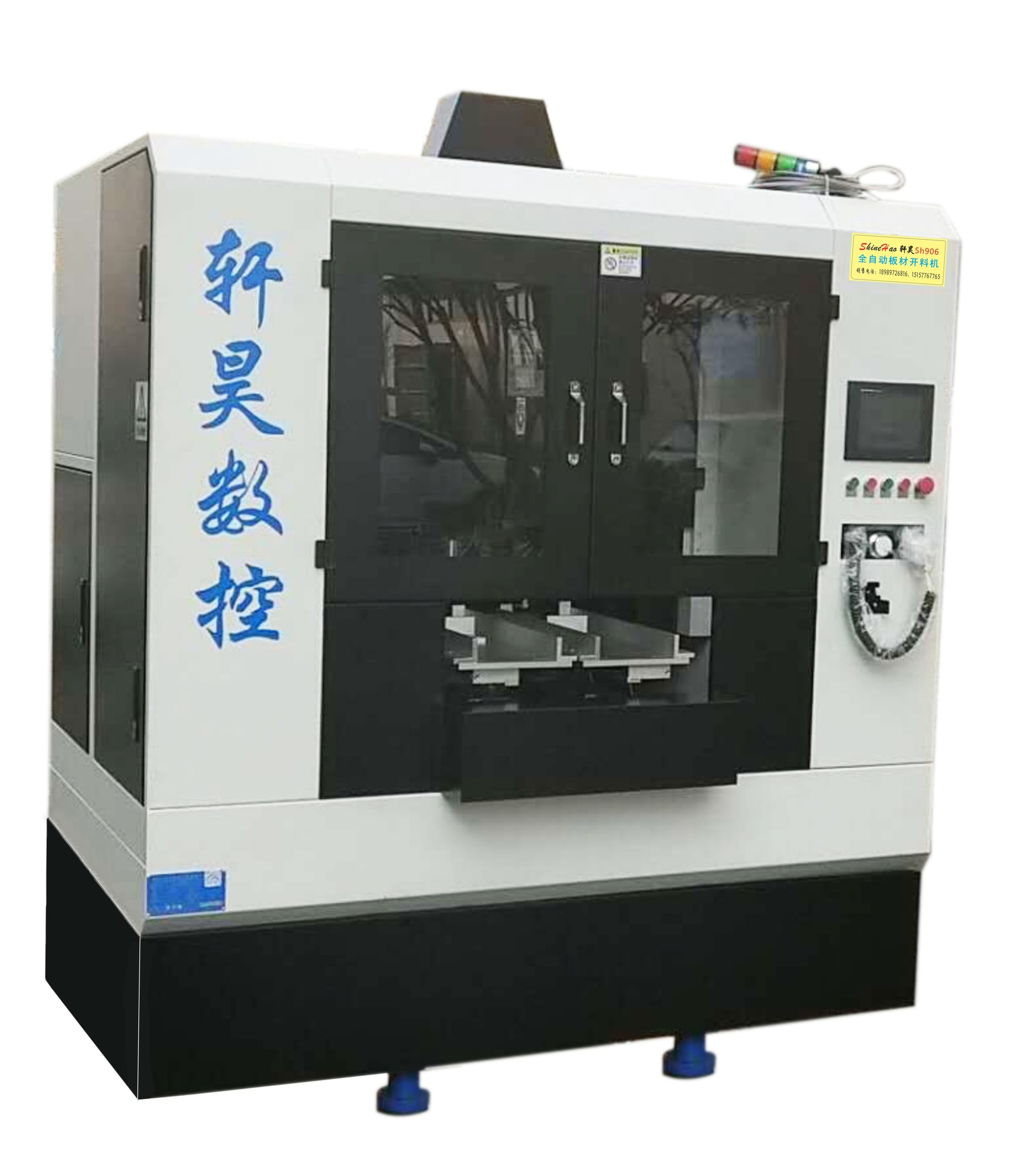 When we design a new machine, we must consider security, economic cost , easy operation and high efficiency all together.
Shinehao SH906 fully automatic temple carving machine is on Sale, capacity 2000pairs per 24hours!
Here is the technical sheet of SH906.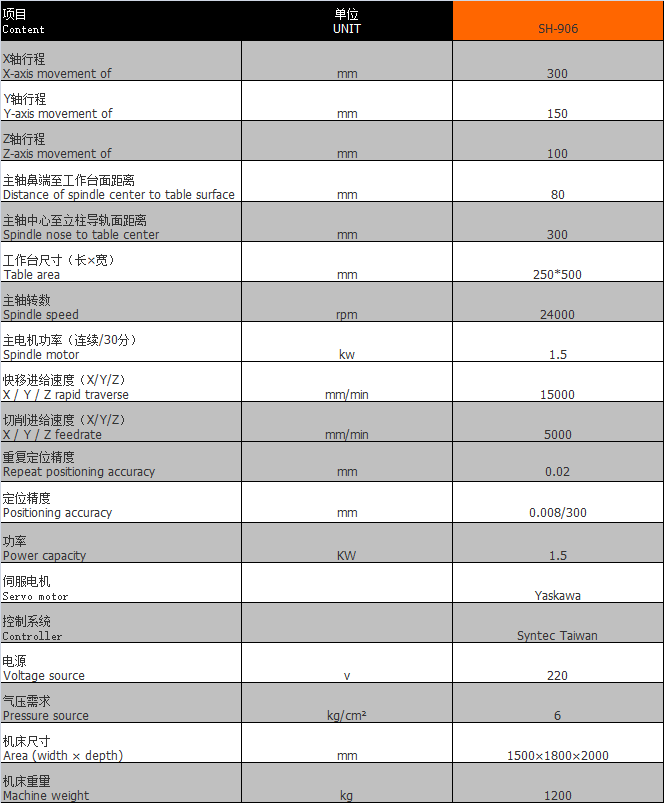 It is 2column CNC machine. It carves 2temples at the same time.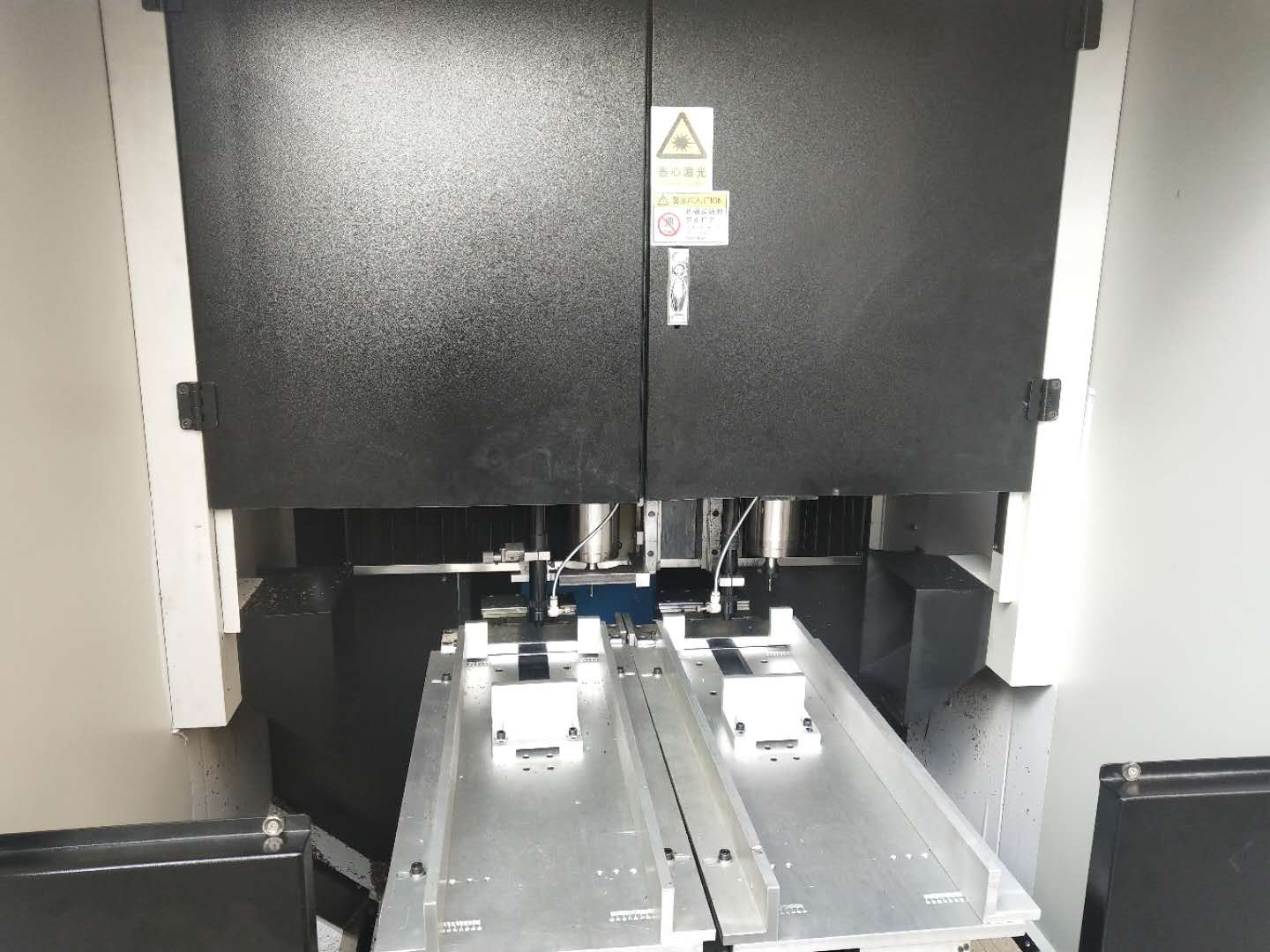 Please check the sheet then you make the choice.
The calculation is based on China electricity charge, acetate sheet average cost and labour cost.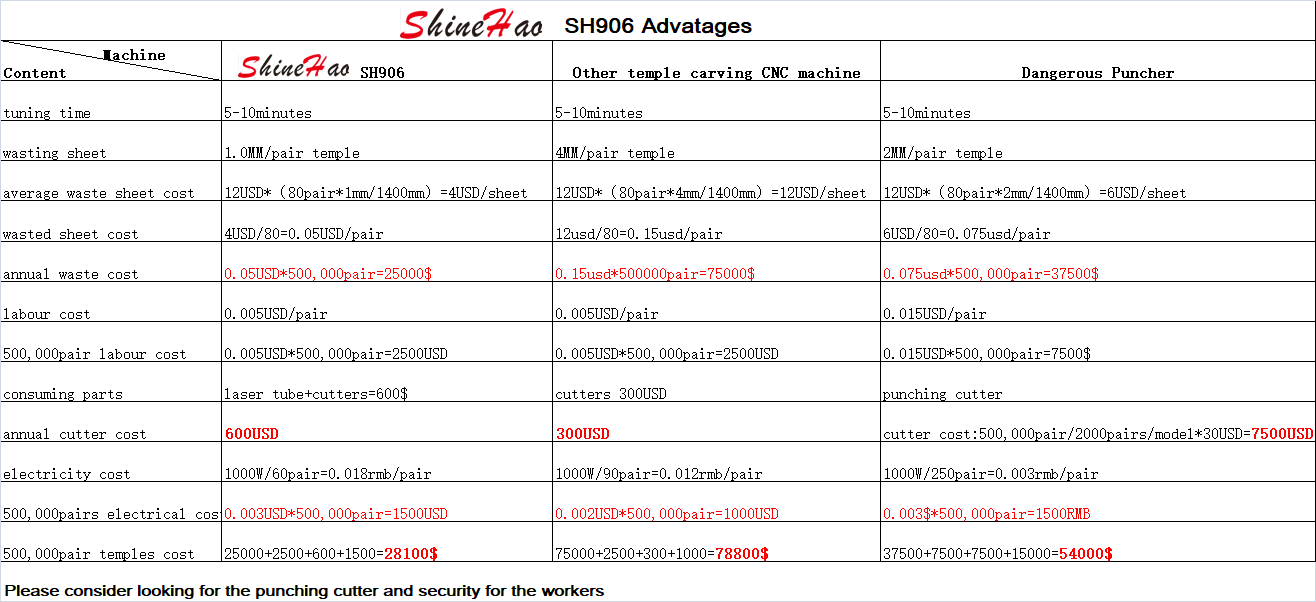 Let 's see the finishing of the temples.